IonCleanse Detoxing Footbath
Our Ionic foot detox is a cleanse that mobilizes toxins that attach to cells in your body, (using electrolysis) in order for them to be excreted through the glands of your feet. The foot bath service runs about 30-40 minutes. Prior to your first footbath, you will have a consultation going over your health needs, which will help us build your individualized detox program. Schedule your appointment here!
What to expect-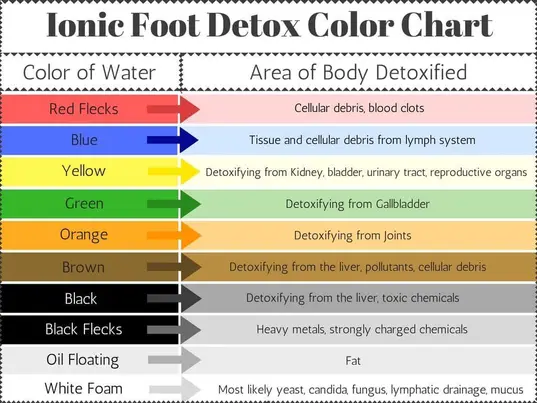 After your session, you can expect to feel lighter on your feet, more alert, and less stressed. People who come to their session feeling the worst will have the best results. Nevertheless, if you feel good before your session, you will feel good leaving as well! For any specific things you are trying to address, you may notice a difference after 2 months of consistent use.
Contraindications-
Unfortunately, there are a few people who should not use the cleansing footbath, unless otherwise directed by your primary care provider. You should not use this if:
You have a pacemaker or any kind of battery powered or electrical implant.
You are nursing or pregnant.
You are taking a blood thinner and/or heartrate regulation medication.
You are an organ transplant recipient.
You take a medication that you rely on to avoid mental/physical impairment such as psychotic episodes, seizures, etc.
Package options-
We offer bundles of appointments for the Detoxing Footbath service in order for you to save some money and see better results. If you purchase a package, this will hold you accountable to detoxing your body, keep your appointments consistent(SUPER IMORTANT for detoxing!), and fits your goals and needs for detoxing. You can and should schedule your appointments ahead to ensure consistency and availability.
Packages:
5 Footbath Sessions -1 session per week for 5 weeks
10 Footbath Sessions - 1 session per week for 10 weeks OR 2 sessions per week for 5 weeks
20 Footbath Sessions
40 Footbath Sessions
Interested in trying the IonCleanse Foot Detox yourself? Click here to schedule!